Post-Traumatic Stress Disorder (PTSD) can profoundly impact an individual's mental well-being as it arises in certain individuals following exposure to an alarming, terrifying, or perilous incident. However, by implementing effective self-care practices, individuals can actively manage their symptoms and promote overall mental wellness. This article helps explore various self-care strategies that can help in coping with PTSD and fostering a sense of inner peace.
1. Prioritize Sleep and Rest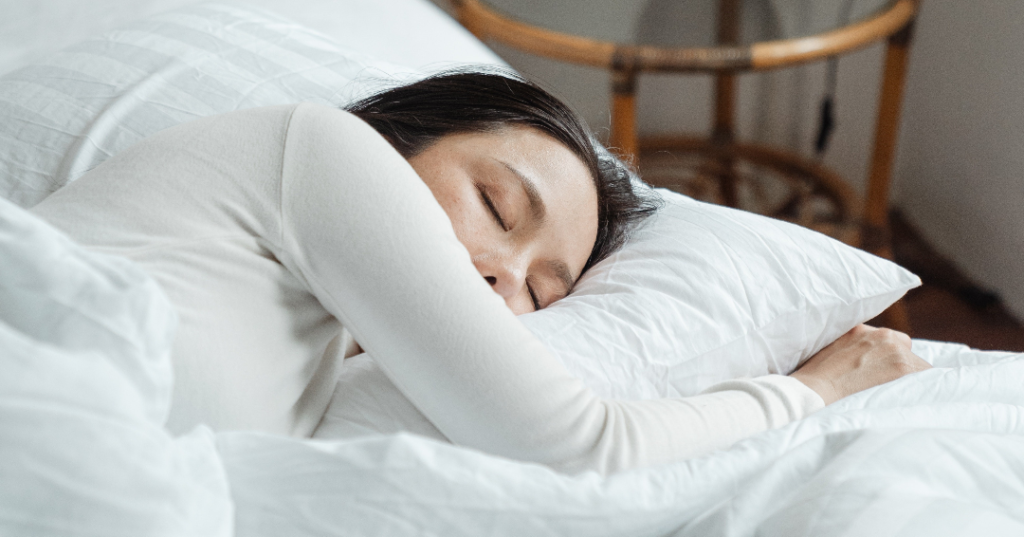 Quality sleep is crucial for managing PTSD symptoms. Research findings demonstrate a strong correlation between sleep quality and screening measures for various mental disorders, including PTSD, depression, anxiety, social anxiety, panic, and alcohol use disorder.
Hence, establish a consistent sleep routine, create a calming sleep environment, and practice relaxation techniques before bedtime, such as deep breathing or meditation. Prioritizing rest and ensuring adequate sleep can significantly improve overall mental well-being by reducing depression, rejuvenating the mind and body, and promoting healing and resilience.
2. Engage in Regular Exercise
Physical activity has proven to positively impact mental health. Engage in regular exercises, such as walking, jogging, or yoga, to reduce stress and anxiety, release endorphins, improve sleep and fight PTSD.
A study involving adults with PTSD revealed that participating in a 12-week exercise program, which consisted of three weekly 30-minute resistance training sessions along with walking, resulted in a noteworthy reduction in PTSD symptoms and depression. Additionally, participants reported improved sleep quality following the program's conclusion.
Therefore, discover activities that bring you joy and incorporate them into your self-care routine. Cultivating a sense of emotional balance and enhancing your overall well-being becomes easier when you engage in activities that truly resonate with you.
3. Practice Mindfulness and Meditation
Mindfulness and meditation techniques can be powerful tools in managing PTSD symptoms. Take moments throughout the day to pause, focus on the present moment, and engage in deep breathing exercises. Explore guided meditations for mindfulness apps that can assist in grounding yourself and finding inner calm.
4. Connect with Supportive Relationships
Nurturing supportive relationships is essential for managing PTSD. Surround yourself with understanding and compassionate individuals who provide a safe space for sharing experiences and emotions. Join support groups, seek therapy, or engage in peer-to-peer counseling to foster connections with those who can relate to your journey.
5. Engage in Relaxation Techniques
Explore various relaxation techniques, such as deep breathing exercises, progressive muscle relaxation, or aromatherapy. These practices can help reduce anxiety, promote relaxation, and alleviate symptoms associated with PTSD. Incorporate relaxation techniques into your daily routine to create tranquility and inner peace moments.
6. Create a Safe and Calming Environment
Designate a space at home that promotes relaxation and comfort. Incorporate elements such as soft lighting, soothing scents, or calming music. This environment can serve as a refuge during challenging times, allowing you to unwind, recharge, and find solace in a serene atmosphere.
7. Embrace the nature
Embracing nature can be a powerful healing tool for individuals with PTSD. Connecting with the natural world through activities like hiking, gardening, or simply spending time outdoors can promote relaxation, reduce stress, and provide a sense of grounding and peace, fostering overall well-being.
8. Engage in Creative Expression
Expressing emotions through creative outlets like art, writing, or music can be therapeutic for individuals with PTSD. Engage in activities that allow for self-expression and offer a sense of catharsis. Embrace your creativity to process emotions, reflect on experiences, and promote healing.
Self-care practices play a vital role in managing PTSD and promoting mental well-being. By prioritizing sleep, engaging in regular exercise, practicing mindfulness, nurturing supportive relationships, and exploring relaxation techniques, individuals can empower themselves to cope with PTSD symptoms and create a foundation for improved mental wellness.
Remember, self-care is an ongoing journey, and finding practices that resonate with you personally is essential. Embrace these strategies as a starting point, adapt them to your unique needs, and seek professional support when necessary. Together, these self-care practices can contribute to a healthier and more fulfilling life while managing the challenges of PTSD.
Contact My Recon Therapy for Guided Professional Support
Individuals seeking extra support in their journey of healing from PTSD can access various complementary and alternative therapies. Treatment modalities include mindfulness meditation, yoga therapy, acupuncture, and animal-assisted interventions. These therapies offer useful tools for managing symptoms, promoting self-care, and restoring emotional and mental well-being.
Don't hesitate to reach out to our mental health experts in Vancouver today to discuss the appropriate combination of therapies that best supports your path toward healing and recovery.